Have you been watching The Block NZ ?
You may have noticed that in the first week they are tackling the garage.  A couple of The Block Couples have used a clear epoxy coating.  You may also have noticed that they have a lot of "down time" waiting for the garage floor coating to dry.
Epoxy takes about 8-16 hours to dry.  Also one team got down one coat and due to weather could not get their second coat done. Epoxy and other reaction resin floors must be recoated within 48 hours or require considerable re-preparation to ensure the next coat of epoxy applied to the garage floor will bond.
There is a better way …. Introducing Sparta-Flex … an advanced polyaspartic resin floor coating.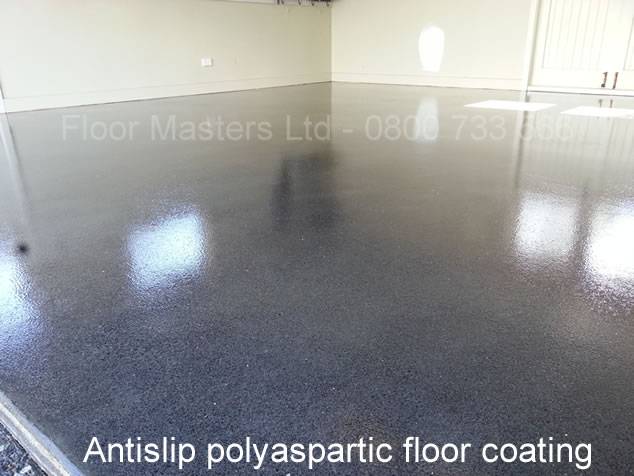 Why should you consider polyaspartic?
It's super fast – recoat in about an hour – We can grind your garage floor and apply 2 coats in one day
You can then walk on it and light use after just 4-6 hours
After just 24 hours, you can park your car on it.
It offer 3-4 times higher abrasion resistance than epoxy
Higher chemical and heat resistance
UV Stable – most epoxies will go yellow with UV exposure
High gloss
3 times better gloss retention
Excellent adhesion.
 So … Like The Block NZ do you have a Garage Floor to do?
Let us tell you about some garage floor options you have from the Floor Masters.
Polished Concrete – Popular finish for good quality concrete floors.  We diamond grind off the top layer of concrete from your garage floor.  The amount we grind off will determine the amount aggregate you see.  The floor is then finished with 2 or more coats of sealer – we have a good range of sealers available. (including our top of the chart Sparta-flex polyaspartic)
Metallic FX – This is an amazing metallic tinted resin coating with 3D depth and colour movement.
If you want the ultimate garage floor, you should consider Metallic FX.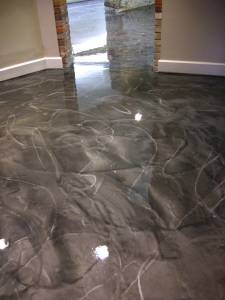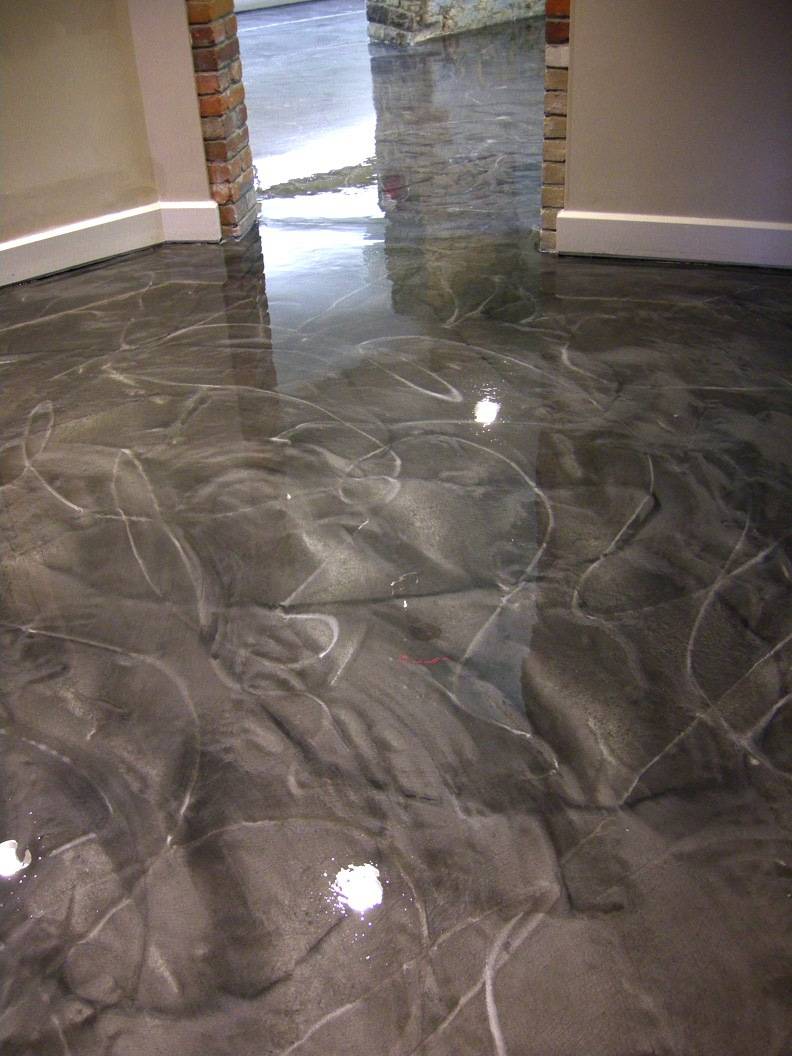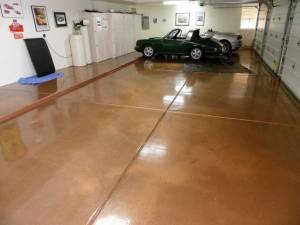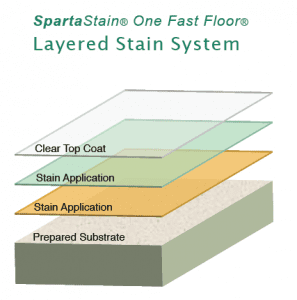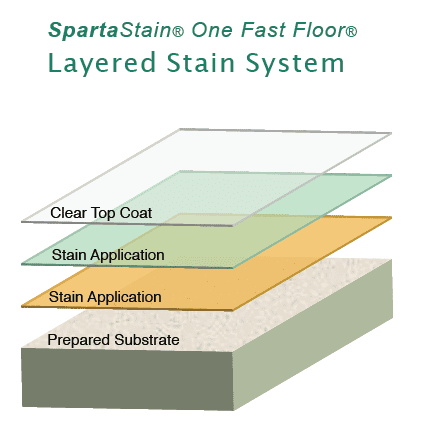 Concrete staining – we have translucent concrete dyes to stain and colour concrete.  You can also still see the aggregate if the concrete has been diamond ground.
Sparta-Flake – attractive and durable polyaspartic based resin and vinyl flake floor coatings
Cretecova – A polymer cement overlay system.  Adds a new layer over your concrete, c oloured and can have a tiled effect.
Call us for help on your garage floor project.