Introducing Abstract concrete dye.
I admit I have an obsession with concrete floors. I love concrete more than the next guy. BUT there co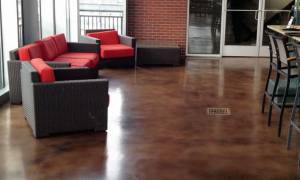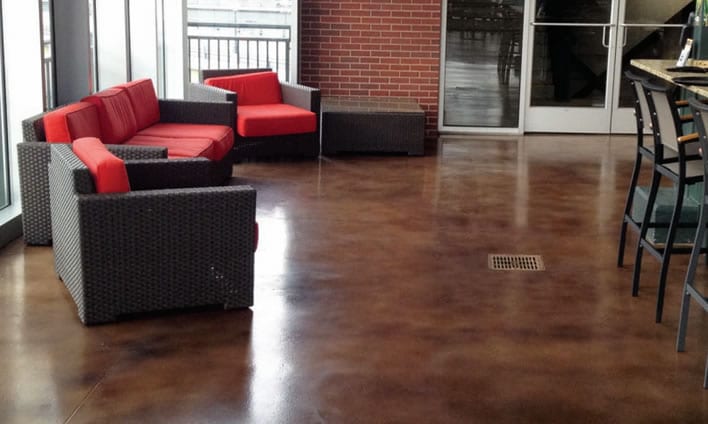 mes a point where I say ok, I've seen enough grey polished concrete floors to last me the rest of the year.
Well I have a solution to the over-saturation of the same look of every polished concrete floor. Now I will tell you, every polished concrete floor is unique, and some are more unique than others. But by a large degree most are pretty similar, just like fingerprints, unless you look pretty close.
That's right I mentioned I have a solution to the situation. It's called Abstract Dye. In fact I have 2 solutions, the other is called FGS Permashine and Vivid Dye.
A couple or 4 years ago I became the New Zealand agent for HP Spartacote, an American Polyaspartic resin floor coating manufacturer.  I did this because their products offer amazing advantages and performance benefits over other resin systems available in New Zealand.  Like 4 x higher abrasion resistance and 24hr (not 7 days) cure/return to use. (and many others)
Anyway one of their products is Abstract Concrete Dye.  I had a play around with it , but got too busy to really test them.  In the mean time, another Company also liked HP Spartacote, and bought them.  This was good news, because NOW I have access to their products too.
Concrete Stain/Dye sample time
So one morning I got bored doing some paperwork and decided to distract myself by doing a Dye sample.
I decided to try 2 colours, Walnut Dye, which at this concentration came out pretty dark and Mahogany Dye, which as you would expect was fairly red.  I also decided to create a couple of bands of each colour and see how crispe I could get the lines.
The concrete dye really did stain the concrete as I polished the sample after the stain had dried (5 minutes) and it retained all the colour.  I could also see it soaking into the concrete.
I have to say I am very impressed with the result.  I then applied 1 heavy coat of Sparta-Flex 72 – clear polyaspartic resin and that just made the colour pop.
So if you want a floor that has the functionality of a polished concrete floor with added style, flair and beauty, give us a call and we will Dye your concrete and you can feel like you went to heaven when the complements come rolling in.