Sparta-Quartz™ is a highly-durable floor coating application which incorporates a double broadcast of colored quartz aggregates with HP Spartacote polyaspartic coatings. The system provides flooring solutions for the most demanding heavy-traffic environments, specifically in areas which require significant traction.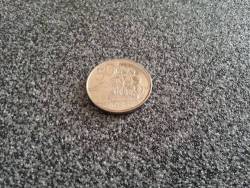 Sparta-Quartz combines chemically coloured (colour blends) fine Quartz Aggregate with our advanced SpartaFlex polyaspartic resin.  Unlike other screed systems, the Sparta-Quartz system has a higher resin content and controlled traction (slip resistant) finish – i.e it can be smoother in areas that require lower slip resistance (and easier cleaning) and higher traction in wet areas.  The spherical aggregate means you do not have sharp angular grit that traps dirt and bacteria.
Sparta-Quartz is a versatile system, equally suitable for commercial  and retail spaces, kitchens, pathways, courtyards and driveways.
Common Applications:
Turning lanes, ramps and other high torque areas
Benefits of Sparta-Quartz over other similar systems
One-Day installation with next-day return to service

(in many situations)
Superior abrasion, impact and wear resistance
Low temperature cure
Enhances optical clarity and "pop" of colours
Advanced chemical & stain resistance
Sparta-Grip™ micro-media agents can be introduced for added traction
Tolerant to 300ºF (150 Deg C) for incidental heat contact
No hot-tire pickup
UV Resistant
Sparta-Quartz – Colours