Floor Masters Ltd is excited to be able to offer New Zealand the FAST-GRIND Concrete Polish System.
This revolution in large format concrete floor polishing increases speed and lowers the cost of diamond polishing large concrete floors that are in good or great condition.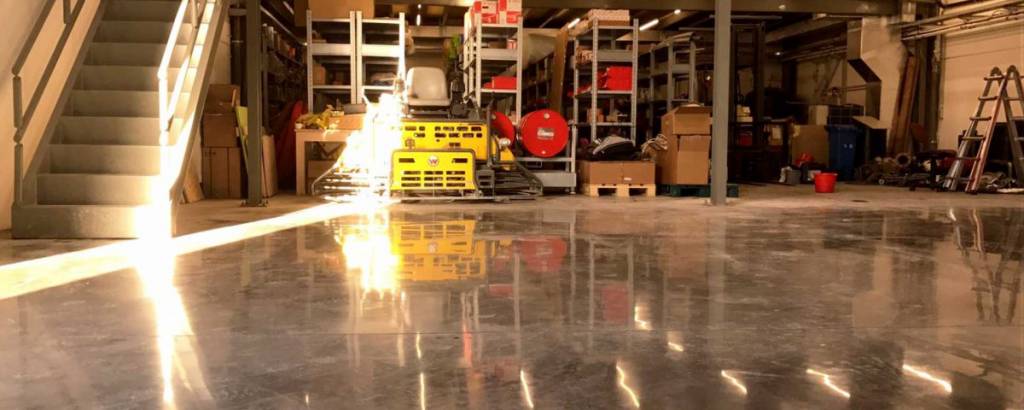 Using a large format concrete polishing machine (need a 1200mm minimum entry) we can quickly mechanically polish good quality concrete floors to a high shine, smooth dust free finish. The finished concrete polished floor is chemically hardened, has a mechanically refined surface and a mild chemical resistant guard to reduce staining and etching.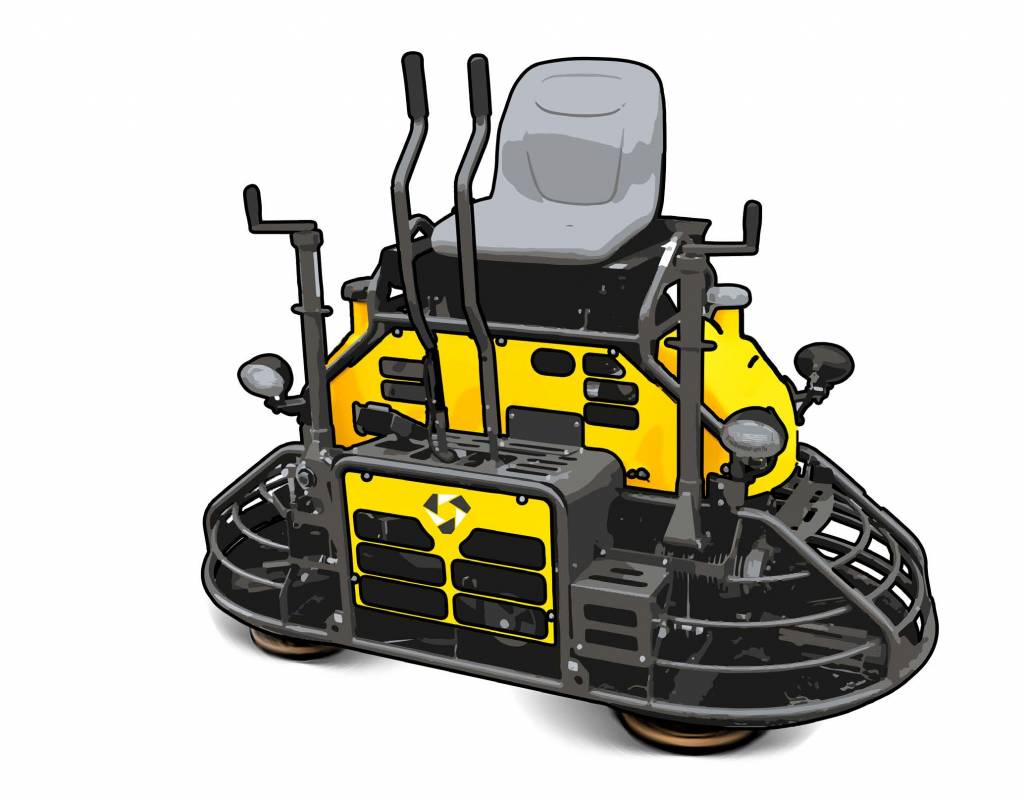 This service is aimed at larger format retail, commercial and warehouse situations where speed and cost are important. This is not a deep aggregate exposure finish – that is a slower and more costly option. This is a "Cream" to "Salt and Pepper" finish, with options of a matt, semi or high gloss 8000 grit finish.
If you desire a deeper aggregate grind, we can offer you this, but expect the costs to rise.
The Fast-Grind system is aimed at open area floors with areas greater than 100 SqM and is best suited to areas over 500 SqM. It can be performed in warehouse areas with racking, if edging is not highly important (edging takes concentrated effort and can be done at additional cost and time). With an almost 2m wide polishing width and 8 polishing heads with a total of 32 polishing segments we get things DONE.  (most other machines have 3 heads and a total of 9 segments)
Starting with a quality power trowel finished floor, we can do and complete approx 800-1500 SqM per day.
Fast-Grind BASIC system involves a clean, 120 grit, a densifier, 200 grit and 400 grit Matt finish.
Great for floors that do not require a high shine, yet are easy to clean and do not produce dust.
---

Fast-Grind PLUS system involves The above with 400 grit, 800 grit, Protect Guard and 3000 grit polish for a gloss finish.
---
Fast-Grind PRO system involves a Clean, 50 grit, 120 grit, densify/hardener, 200 grit, 400 grit, 800 grit, 1500 grit, 3000 grit, Protect Guard and an 8000 grit polish for the ultimate Fast-Grind finish.
Want to go to another level – check out our concrete dye systems that can add another "dimension" to your polished concrete floors to make you stand out from the crowd.  From simple colouring to decorative patterning.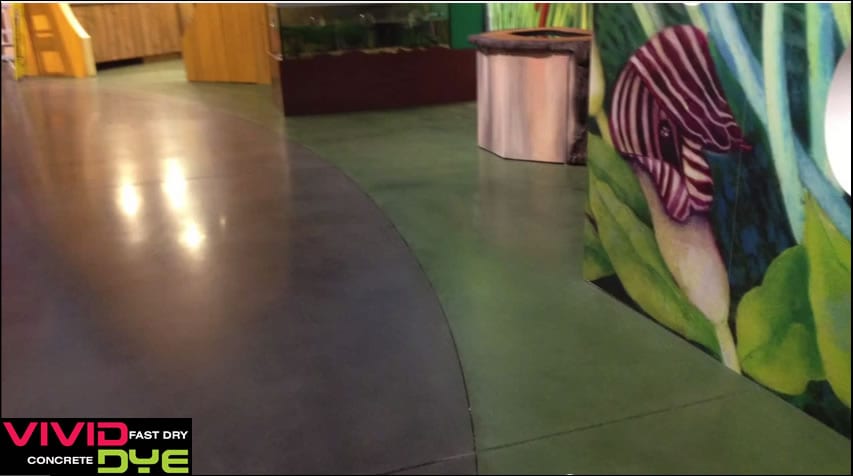 Contact Adam today to discuss your Fast-Grind project and find out how we can polish your concrete floor faster and more cost effectively 021 426627 (speak to the Boss of Gloss).