Colour selection guide
Colour chart for Cretecova, Thincova, Broomcova/Rollcova and Spraycova concrete resurfacing
For Cretecova and Thincova you can have a base colour and a wash colour to create a mottled effect.
Spraycova can have a main colour and a different colour as a fleck if desired.
Sparta-Guard Polyaspartic Colour Chart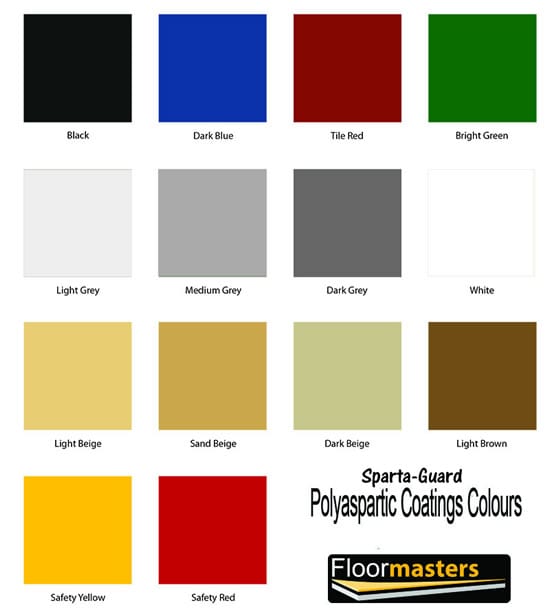 Sparta-Guard Polyaspartic coloured coatings
Sparta-Flake – resin flake floor coating system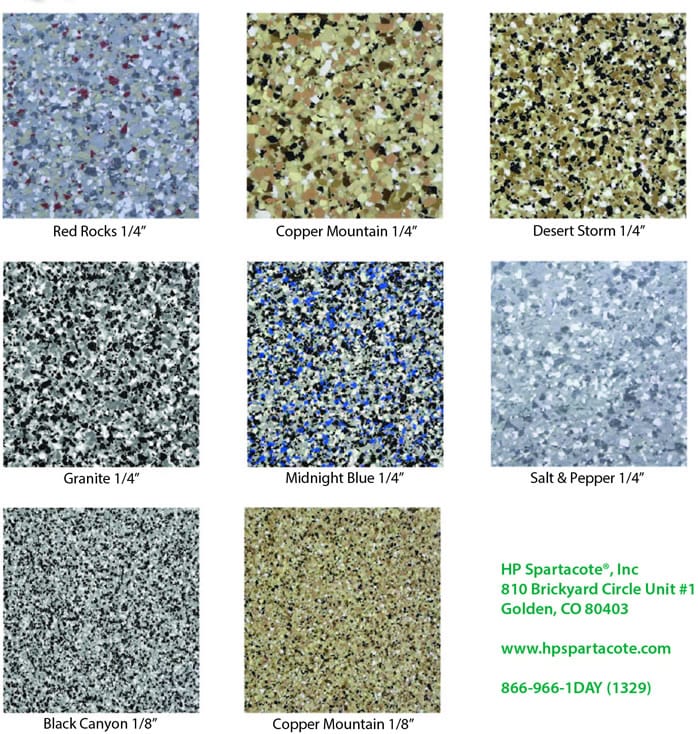 Sparta-Flake Brindle Colours
Sparta-Flake Mica
Sparta-Quartz colour card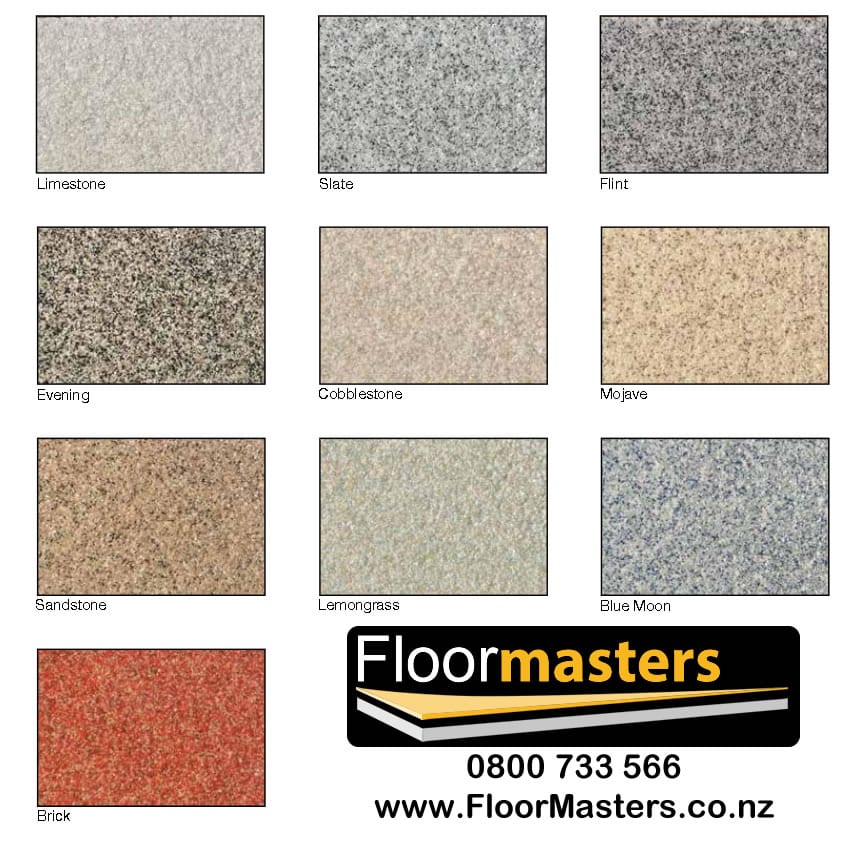 Alpen Glow – Sparta-Metallic FX colour Chart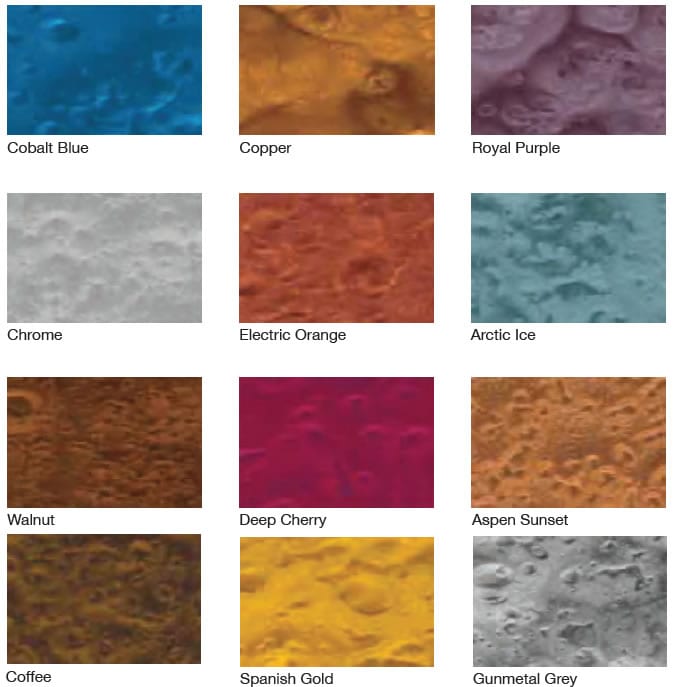 Alternative Metallic FX Colours

KLB Standard Colours (RAL Colour chart)
for epoxy coating systems
Click each colour for a bigger example.
The specified colours are a guide colour only. Slight deviations are possible. Different products in the same colour, can produce a different colour impression. We can manufacture other colours when requested.
Abstract Concrete Dye Colour
HPS_Abstract_ColorCard Concrete Dye colours follow link to PDF chart – Over Concrete or micro-topping.
Vivid Dye Colours
LM-14-0090-Vivid_Dye_Chart_2014_04_LR 2 – follow link to vivid dye PDF